Finding the best clothing manufacturers in USA is not an easy task. If you want to resell quality garments you need to connect with the right manufacturer.
"Americans spend more than $340 billion on garments".
The textile industry is dominated by huge players with tough competition. Here "American-made" and "made in USA clothing" are selling points. Despite the rivalry, there are many textile companies in the USA maintaining their standards and raising their heads high. It is the destination for fast fashion with the high-quality garment and textile production.
However, Private label clothing manufacturers in USA have three unique things:
The potential to take mass orders
Quick lead and production
The ability to do business in any part of the world.
List Of Clothing Manufacturers In USA:
These companies have made it to the list of clothing manufacturers in USA:
1. Apparel Production Incorporated:
Apparel Production Incorporated is a New York-based apparel manufacturing company. It was established in 1949. The company incorporates the entire manufacturing process. It includes design development, production, patterns, and inventory control.
Apparel Production Incorporated has established itself as one of the iconic fashion brands. The company claims to choose such materials that lead to no chemical wastes. Their goal is to develop a sustainable and low-impact supply chain.
Moreover, Apparel Production Incorporated supplies the entire range of men's, women's, and kids' clothing. After years of development, the company is known for its rigorous production system. Plus, they have a strict quality control system and are among the best clothing manufacturers in USA.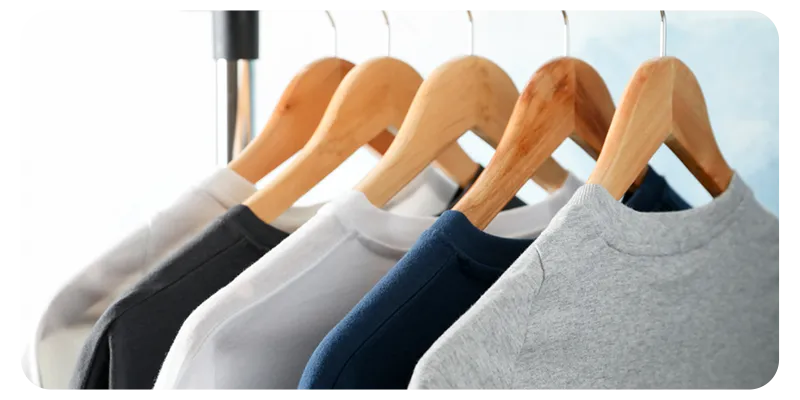 2. Rainbow Textile:
Rainbow Textile is an internationally recognized textile company founded in 1992. The company comprises several retail chains and an eCommerce site. It retails apparel and home fashions worldwide. Rainbow Textile is a Pakistani company specializing in sweaty pursuits for women and men, including:
Sweat Shirts
Polo
Zipper Jackets
Henley Shirts
Hooded Jackets
Creepers
Rugby's T-shirt
Capri Pants
Basic Tees
Mock net T-shirts
The company prides itself on manufacturing diverse apparel for iconic outdoor and activity-based lifestyles. It manages the production of garments in bulk using high-tech machinery and modern technology. The manufacturing process comprises knitting, dyeing, finishing, sewing cotton, and mixed quality fabric materials. In addition, it provides packaging and logistic services.
Rainbow Textile uses eCommerce to bridge the gap between them and their valuable customers. The company evolved throughout with its impressive history. Despite the downtick in the market, it continues to remain a global powerhouse in the textile industry.
Their significant online presence helps them reach various customers across the USA, UK, Germany, Australia, and South Africa. They are looked upon as a trustworthy manufacturer of 100% made in USA clothing.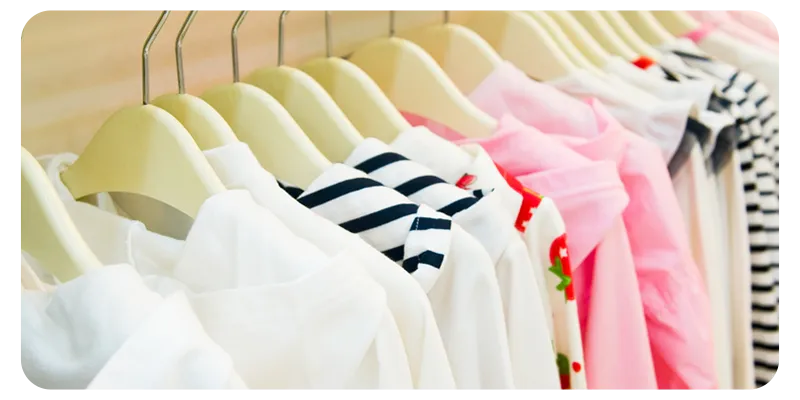 3. MMDGLA:
MMDGLA is a designer and clothing manufacturer. They provide 100% made in USA clothing in a wide assortment of apparel for men, women, and children. They are located in Los Angeles.
The company works with different materials. It includes denim, cotton, silk, leather, athlete wear, and polyester. They are popular for their diverse styles including basics, streetwear, and athletic wear.
The company provides integrated product development and customer services. They deal with private labels, independent designers, and well-established apparel manufacturers in USA. They offer the following services:
Premarket consultation
Pattern design
Cut and sew
Dyeing fabric
Packaging services
MMDGLA offers several kinds of dyes and washes as well to meet customer's demands. They fall under the list of private label clothing manufacturers USA. Moreover, the company also provides versatile and customized printing services. It includes screen printing, heat transfer, digital printing, and coating services.
4. The Reflectory:
The Reflectory is among the best technical textile manufacturers in California. The company specializes in manufacturing apparel. Its work unit is based in the United States. They offer a complete package of services for apparel design and development.
In addition, they have a team of brilliant designers, stitchers, and patternmakers. The company is known for distributing fine fabrics. They supply trendy and unique styles to textile manufacturers around the world.
Moreover, the company offers a versatile variety of made in USA clothing. It includes zipper tags, armbands, belts, body harnesses, suspenders, and traffic vests. Plus, they allow you to imprint ID information on apparel.
In this context, the company is among the best clothing suppliers in USA, if you are looking for unique print designs. You can wear them throughout the day. With a vast bandwidth to fulfill, the company takes bulk orders. They are popular among national and international apparels manufacturers.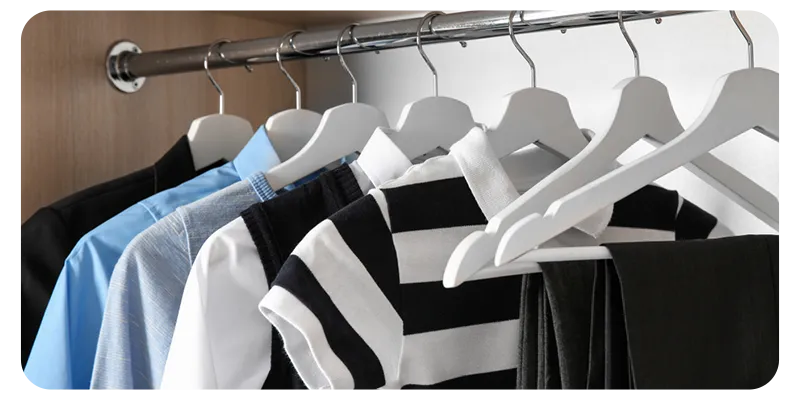 5. The Evans Group:
The Evans Group was launched in 2005 in Los Angeles. The company is popular for its high-end couture fashion and independent designer clothing. Currently, they are operating two workshops, one in San Francisco and the other in Los Angeles.
The company offers an in-house studio-level production service. They enable independent designers to produce their orders without the least order requirements.
The Evan Group also ensures factory-level production for small and medium-sized brands. Their unique selling point is their ability to offer top-notch quality.
The main products include tailor-made gowns, evening wear, and bridal wear.  Their product line includes made in USA clothing.
TEG employs a strong and professional designer team. They outsource the latest fabrics and accessories and create unique styles. Plus, the professional merchandise has great customer service.
However, the customers may also enjoy a comfortable and personalized experience. With volumized order capacity, TEG is among the best clothing manufacturers in USA.
6. Exacta Garment:
Exacta Garment has been in the industry of garment manufacturing for the past 70 years. It is located in Bloomfield, New Jersey. The company is popular for providing integrated garment services. It includes:
Digitizing
Pattern making
Marker making
Cutting
Fabric fusing
Sewing
Packing
The company employs digitizing manufacturing processes. Plus, they offer customized grading services, patterns, and fitting. They ensure their apparels are desirable for the buyers.
Exacta Garment is definitely one of the best clothing manufacturers. It is popular and associated with many brands.
7. Lefty Production Co:
Lefty Production Co of apparel is a Los Angeles-based garments manufacturing company. The company has a clientele from different backgrounds. It includes growth-stage companies, designers, and national brands.
Lefty Production has a skilled team to offer services like R&D, sourcing, and designing.
They have a skilled team for:
Sample making
Pattern making
Professional fit tests
Laser cutting. Lefty Production is among the licensed clothing manufacturers in USA. They offer sustainable and made in USA clothing.
The company also provides add-value services for customers. It includes market research, analysis, and advice in the fashion industry.
Their clothing range includes men's wear, women's wear, children's wear. Plus, athletic wear, and home textiles.
Apparel manufacturer is also referred to as garment and clothing company. The apparel company in Pakistan is the largest and most significant. When clothes are manufactured in a factory, the term "production of apparel" is used. It's the process of turning raw fabric into garments of various styles and designs. A factory produces clothing in large quantities in a variety of patterns and colors.
An order clothing manufacturer has to go through various pre-production stages before beginning production. Sampling, pricing, production planning, raw material acquisition, and production pattern creation are all part of the pre-production process. Production functions include fabric cutting, printing, embroidery, sewing, finishing, washing, ironing, folding, and packaging.
The process of making finished clothes is divided down into several parts, just like in the textile manufacturing industry. These workers generally repeat a small segment of the production process, employing tools and machinery as needed. This enables businesses to quickly and efficiently develop textile goods from raw materials.
Conclusion:
The garment industry is leading the world's economy today. This is considered as the primary source of financial development of any country. The USA has many suppliers, manufacturers, and wholesalers that provide quality clothing.
They have modern technology and equipment. Here we have listed the top and specialty clothing manufacturers in USA. We hope this information helps you with your supplier search.
If you have clothing requirements related to fabrics and color choices that other garments manufacturers could not fulfil, Rainbow Textile might be your answer!