Textiles are created by knitting, weaving, braiding, crocheting, or interlacing fibers to create flexible material made up of either naturally or artificially produced networks of fibers. Therefore, procuring affordable and good quality textiles is imperative for any textiles and clothing manufacturer to flourish. Pakistan is one of few countries that can meet these requirements.
Before stepping towards the list of best textile industry, a glance at the introduction of Pakistan's textile industry will help the readers comprehend the size and significance of Pakistan's clothing industry.
Clothing & Textile Industry in Pakistan:
Over the years, Pakistan has become apparel sourcing dream destination for clothing and textile brands. The clothing and textile industry in Pakistan is the largest manufacturing industry in Pakistan. It contributes 8.5% to the GDP of Pakistan. The production cost of apparel manufacturers in Pakistan is relatively lower than other countries like China, Bangladesh, and India, while providing high-quality apparel due to its skilled labor and quality fabrics.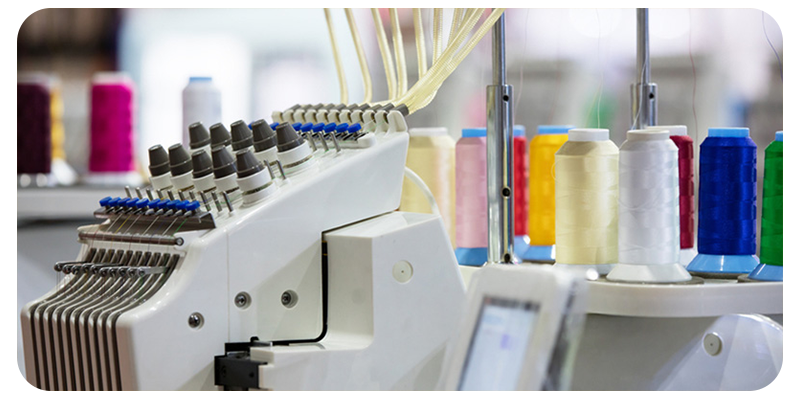 List of Best Textile Industrialist in Pakistan:
Here is our look at the best and largest textile and garments manufacturers in Pakistan.
1. Rainbow Textile:
Founded in 1992, Rainbow Textile focuses on the design and product development. Additionally, a best-in-class manufacturing process and efficient supply chain capabilities ensure the best customer service in the industry. With a team of hundreds of people, Rainbow Textile continues to expand its clothing and textile sector.
Rainbow Textile currently focuses on running, cycling, and most other hoodies and sweaty pursuits.
Products included but not limited to:
The company is also engaged in the business of manufacturing a wide array of yarn and bed linens. The company is one of the largest exporters of home textile products to countries like Europe, America, South America, South Africa, and the Middle East, with a significant market share.
Rijiz International was founded in 2010 in Sialkot, and since its launch, it has grown in Pakistan. The company meets European manufacturing standards and is therefore approved and qualified to be a textile manufacturer in Europe. Moreover, it is a valid and registered company with the European Taxation and Customs Union. They specialize in the manufacturing of:
Pant/ Jeans / Trousers
Shirts/ T-shirts/ Tops
Denimwear
Sportswear
Sleepwear
However, the company may not be able to produce large quantities for clients that palace large orders.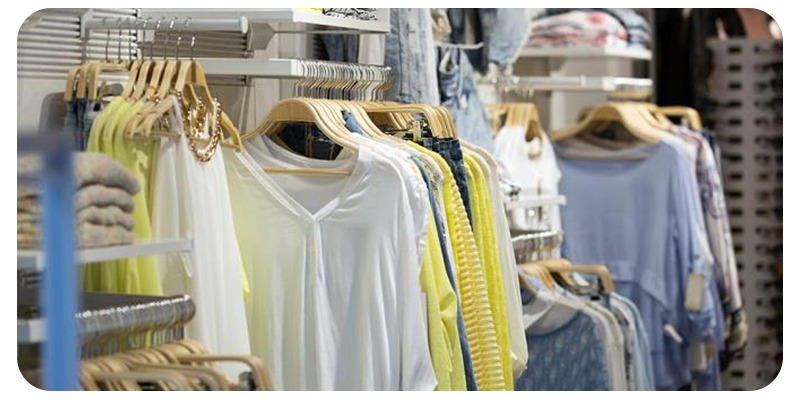 3. ZK International:
ZK International is a solely Pakistan-based textiles manufacturer with over 20 years of experience. They export both knit and woven garments. They started small
The company founded due to the apparent need in the Pakistan Textile Industry for high-quality products and services.
Located in Faisalabad – "The Textile City of Pakistan," the company connected to all major cities, with proximity to raw material sources and accessibility to modern shipping ports.
4. Focus Sports:
Focus Sports launched in 2013 to become the leading manufacturers of sports apparel in Pakistan. Their product range includes:
Shorts / Skirts
Shirts / T-shirts / Tops
Active Wear
Pants / Trousers
This company is perfect for small start-ups as the minimum order quantity is 50-10 for overall products. In addition, the company known for providing top-notch quality and timely shipments to maximize customer satisfaction.
5. Garment Resources:
Garment Resources formed in 2003 in Karachi by Adnan Abbas. They have an impressive portfolio with the experience of working with international brands from Australia and Europe. They have recently expanded into the UAE market as well. The company specializes in fashion and workwear with the capacity of producing 15,000 articles per month. It is one of the top clothing manufacturers in Pakistan.
Their products include:
Blouses
Gloves
Coats
Shirts
jeans
However, Garment Resources may not be preferable for the companies with bulk orders as the production capacity limited to 15,000 pieces per month. But it is the perfect one-stop solution for emerging clothing brands.
Bottom Line:
According to our extensive research, the list above is not exhaustive but rather provides the best textile industry in Pakistan. The companies mentioned above are top Pakistan clothing manufacturers certified with top-notch quality standards and can cater to small and large businesses with high and low minimum order quantities.