Pakistan is the Asia's 8th largest textile exporter. It is Asia's fourth-biggest cotton producer and has the world's greatest spinning capacity. Lots of clothing companies exist in Pakistan, and they are prospering. Pakistan has 442 spinning mills, 1260 raw material units, 2550 garment manufacturing firms, and 600 knitted manufacturing companies when it comes to apparel Company.
Many of the textile and Apparel are manufactured in Pakistan in different apparel countries and constantly shipped to countries such as the United Kingdom, the United States, Canada, Hong Kong, Afghanistan, France, Dubai, and Germany. Textile is a significant foundation of Pakistan's economy, and a considerable portion of the population is employed in the textile sector. Textile products account for about half of all foreign exports and employ 38 percent of the workers in Pakistan's textile industry, which includes both men and women.
For many years, Pakistan has been a sought-after garment sourcing destination for a variety of clothing and textile brands. Pakistan's garment industry is the country's largest manufacturing sector. Overall, it contributes 8.5% of Pakistan's GDP. Due to its trained workers and high-quality textiles, the cost of producing clothes in Pakistan is lower than in other nations such as India, Bangladesh, and China while offering high-quality apparel. Many apparel companies are blooming in Pakistan nowadays.
What is Apparel Manufacturing?
Apparel manufacturer is also referred to as the garment and clothing company. The apparel company in Pakistan is the largest and most significant. When clothes are manufactured in a factory, the term "production of apparel" is used. It's the process of turning raw fabric into garments of various styles and designs. A factory produces clothing in large quantities in a variety of patterns and colors.
An order clothing manufacturer has to go through various pre-production stages before beginning production. Sampling, pricing, production planning, raw material acquisition, and production pattern creation are all part of the pre-production process. Production functions include fabric cutting, printing, embroidery, sewing, finishing, washing, ironing, folding, and packaging.
The process of making finished clothes is divided down into several parts, just like in the textile manufacturing industry. These workers generally repeat a small segment of the production process, employing tools and machinery as needed. This enables businesses to quickly and efficiently develop textile goods from raw materials.
In this write-up, we'll talk about one of Pakistan's greatest apparel manufacturing company:
Everything to Know About "Rainbow Textile"
Do you think what Rainbow Textile is?  Don't be confused!
Rainbow Textile is the leading apparel company in Pakistan that provide high-quality products to its valued customers. Since 1992, the firm has met all of the needs of its consumers in terms of clothes. The company manufactures high-end quality clothing for men and women and ships them all over the world, with a focus on Europe, North America, South America, South Africa, and the Middle East. We consistently earn our clients' confidence and satisfaction by supplying high-quality bulky apparel that meets their demands. It enables our customers to grow quickly and effectively.
Rainbow Textiles' Comprehensive Product Line
Rainbow Textile offers a diverse assortment of items. Our textile products include both men's and women's, and are deliberately designed and well-crafted with long-lasting quality.
Your top-of-the-class summer buddy! A short is meant to keep you cool in the summer while also elevating your style. It is a loose-fitting bottom that can be worn with a t-shirt and is thus comfortable to wear for the entire day without causing irritation or discomfort. With the high-quality fabric, you can make the most of your summer. We designed it using 100% cotton fabric, high-quality fabric, and a variety of sizes and colors.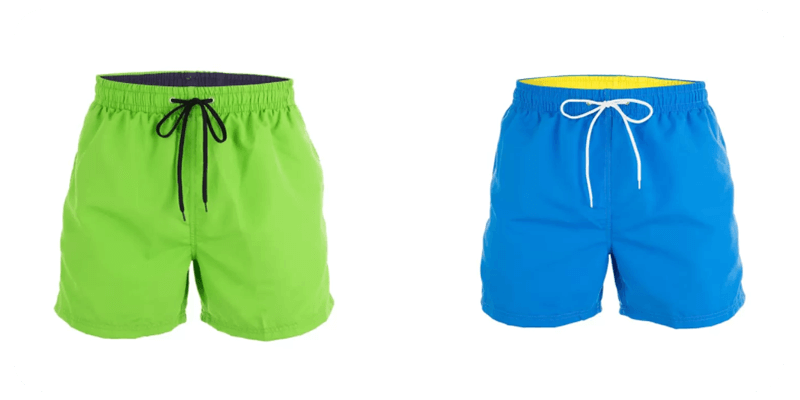 With a super-comfy and stylish pullover hoodie, you'll seem stylish and sophisticated. Choose a color and size that suits your needs. The hoodie is made of high-quality fabrics and comes in a variety of sizes and colors. It's ultra-soft, crisp, and soft, and it does wonders for your comfort and appearance.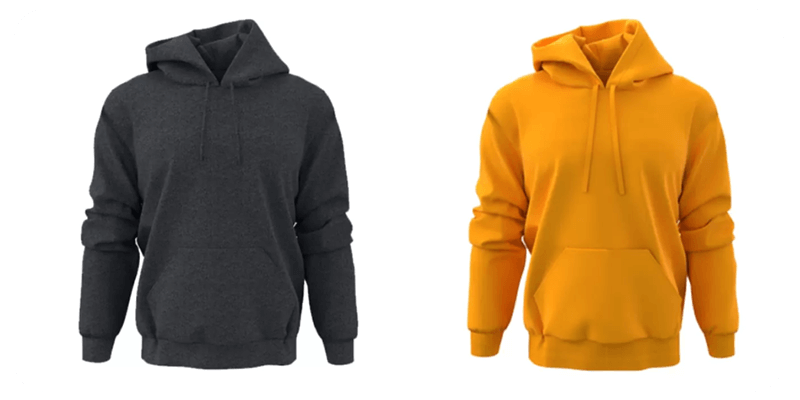 Rainbow Textile's high-quality unisex zipper hoodies are a great way to update your collection. Zipper hoodies are made of high-quality fleece fabric that will keep you warm on cold winter days. Available in a variety of sizes and colors! It has a distinctive zipper clasp and a front kangaroo pocket to let you carry your things.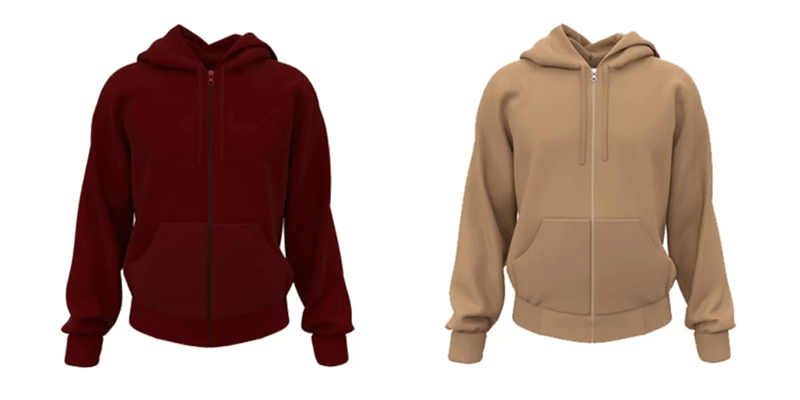 Without a polo shirt, you won't be willing to make the most of the summer days! Rainbow Textile's high-quality polo shirts are available in a variety of colors and sizes for both girls and boys. The polo shirt boasts a ribbed collar and cuffs, as well as slits in the hem. When the sun is just on your top, a moisture-wicking polo shirt is precisely designed to keep you toasty and comfy.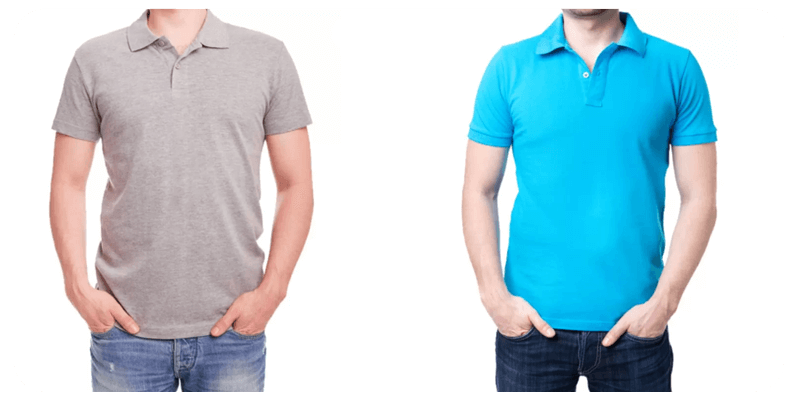 With this round neck t-shirt; you may create a stylish casual style. It is comfortable to wear for the duration of hot days, making it ideal for summer. Wearing a round neck T-shirt is a very comfortable and relaxed fit. Customized sizes and colors are available, and they're made entirely of cotton! It has a narrow lay-flat collar with double-needle stitching to ensure its durability.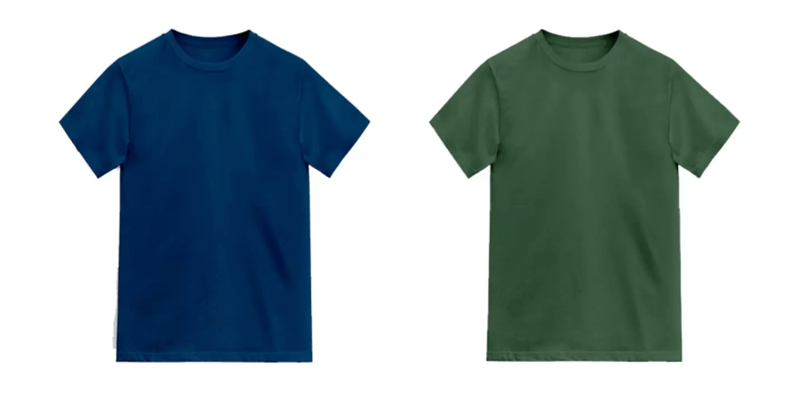 V-neck T-shirt made of 100% cotton by Rainbow Textile! This V-neck t-shirt is definitely the best choice for informal events. It's a really adaptable and comfy piece of clothes. Rainbow Textile is the best clothing manufacturers; provides a V-neck t-shirt in a variety of sizes and colors; it's made of high-end fabric and has a three-button placket. It's basic, yet it's quite comfortable to wear!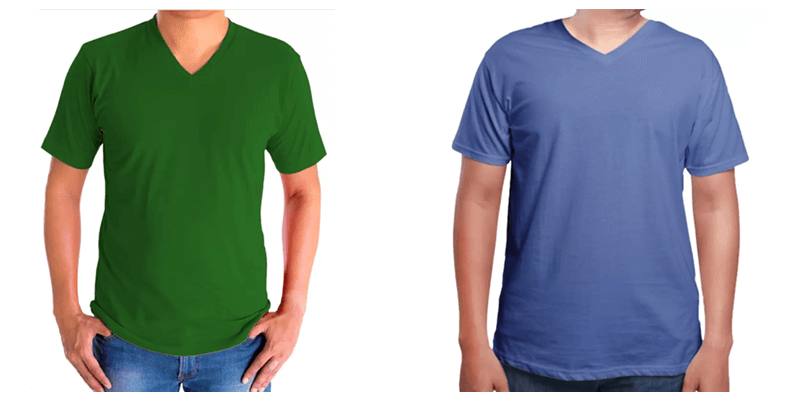 Rainbow Textile provides jogger pants in a variety of sizes and colors for both girls and boys. Made of 100% cotton fabric that is easy to put on and take off! This Jogger Pant is made of top-quality fabric and features two side seam pockets and a ribbed ankle cuff for added durability. It's simple to wash and dry quickly.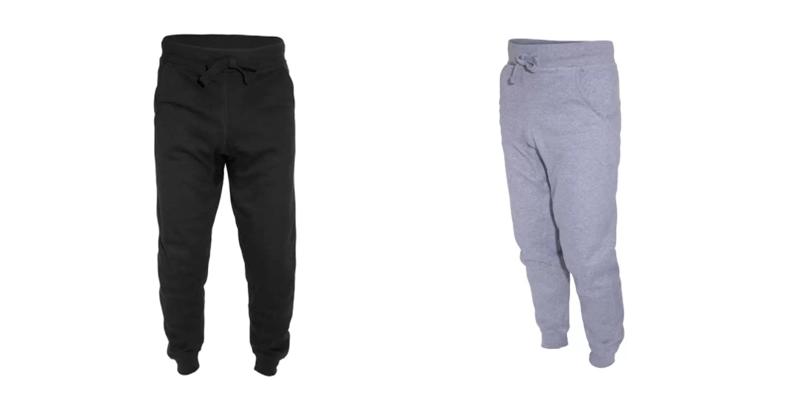 High-End Process of Apparel's Production
The development process is the dividing line between successfulness. In the production of clothes, we go through several stages. To make beautiful design garments, we have seven production phases and we completely equipped with high-tech and heavy machinery. Our textile firm provides a superb selection of knitted clothes that includes a range of materials and finishes. Take a peek at our comprehensive research and development process, which is mentioned below:
Process # 01: Knitting
Knitting is a technique for handling yarn to create a garment or fabric. It may be found in a variety of fabric. Many clothing and other types of textile are made by looping yarn through two or more needles into a sequence of interwoven loops.
Process # 02: Dyeing
Dyeing is the second step in the process. Diffusion and absorption are referred to as dyeing. Every step of the procedure was evaluated by our experienced staff. To generate best-in-class colors for clothing, we employed numerous dyeing chemicals and indulge in fabric hues.
Process # 03: Quality Inspection
For us, testing the quality and go through the grade of the cloth is a must-do step. To eliminate product flaws, we inspect the quality from every angle. Rainbow Textile has a qualified staff that monitors quality from every perspective. We are the best quality inspectors in the industry, and we will not let any defects unnoticed.
Process # 04: Cutting the Fabric
We cut the fabric according to the sketch we created after carefully verifying the quality. We trim the fabric according to the pattern and size. Cutting is a precise operation that requires complete concentration while curating! It is the most important aspect of stitching, and our skilled crew completes this part efficiently. We cut the cloth according to the design for any type of garment.
 Process # 05: Stitching
Cut components are sent to the sewing section. One by one, operators sew and assemble fabric components to create the exceptional garment. Quality checkers inspect clothing throughout the sewing process. If washing is mandatory, stitched clothes are sent to the washing department.
Process # 06: Finishing
Finishing is the important step in the clothing manufacturing process. The phrase or technique refers to the removal of superfluous fabric edges, thread trimming, corner cleaning, and the creation of a superior product. We take care of the finishing procedure quickly and effectively. It transforms knitted or woven fabrics into useful garments by twirling them.
Process # 07: Packaging and Folding
We fold, hang tags, and bundle the finishing in the last process of packing and folding the garments. All of the final items are separately packaged in poly bags and the process ends.
Let's Wrap It Up
Rainbow Textile is the top apparel manufacturers in Pakistan, a quality which never we compromise on!  The company is producing apparel for men's and women's; with a rigorous process.  Above, we mentioned all the things about the best garments manufacturers in Pakistan, which is Rainbow Textile.  Apparel is one of the basic needs of all of our human's life.  The garments industry is very significant.  In this article, we have given you the best apparel manufacturer in Pakistan.