Covid-19 has been a gift in disguise for clothing manufacturers, as global purchasers are increasingly resorting to Pakistan by canceling orders to regional competitors, resulting in 100 percent use of existing manufacturing capacity.
Almost all of the country's major companies are expanding their capacity to accommodate the growing export orders, particularly home textiles.
"Conditions for Pakistan's textile industry are highly favorable, and it is operating at full capacity," said Hania Nabeel, textile sector analyst at Taurus Securities, in an interview with The Express Tribune.
Pre-booked clothing manufacturers in Pakistan will strive until June 2021. However, there is a big question! Whether the clothing industry will receive such bulky orders in the future or not.
Let us explore…
An Over View of Pakistan's Clothing Manufacturing Industry
Apparel clothing manufacturers  in Pakistan have raised the garment's exports by 28.67% to $2.93 billion in the first two months of the current fiscal year (2MFY22), compared to $2.28 billion in the same time a previous fiscal year (2MFY21),
As to the Pakistan Bureau of Statistics (PBS), ready-to-wear garment exports were valued at 22.57pc during July-August FY22, while knitwear raised by 34.12pc in worth and 14.22pc in extent, and bed wear raised by 24.50pc in worth and 23.06pc in extent.
Towel exports increased by 20.67 percent in value and 14.59 percent in quantity, while cotton cloth exports increased by 24.74 percent in value but decreased by 76.51 percent in quantity.
Apparel clothing companies ensured cotton yarn exports to rise by 67.97%, while yarn other than cotton increased by 123.3%. During the months under review, exports of made-up products (excluding towels) increased by 21.26 percent, while tents, canvas, and tarpaulin decreased by 37.19 percent. During the evaluation period, raw cotton exports fell by 100 percent.
The import of textile machinery grew by 160.5 percent in July-August FY22, indicating that the Clothing manufacturers company and this sector embarked on modernization projects during the months.
To make up for the shortage in the domestic sector, the Clothing Manufacturers imported 102,408 tones of raw cotton in July-August FY22, up from 74,799 tones the previous year, a 36.91 percent rise.
Similarly, synthetic fiber imports increased by 17.27 percent this year, with the sector importing 91,118 tones vs 77,701 tones last year. The import of synthetic silk yarn was 78,059 tones this year, up from 52,406 tones the previous year, representing a 48.95% increase. The import of used apparel increased by 282 percent this year to 186,299 tones, up from 48,644 tones the previous year.
Overall, the country's exports increased by more than 27.98% year on year to $4.587 billion in July-August FY22, up from $3.584 billion in the same time last year.
According to a report by Dawn, the relaxation of trade restrictions in North American and European nations, which are major markets for clothing manufacturers in Pakistan, could grow exports even more.
Scope of Manufacturing Your Products from Top Manufacturers
1.
Self-sufficiency in production
You will be able to build your product precisely how you want it, to your quality standards, and on your timetable.
2.
Reduced lead times
There will be no back-and-forth between you and the manufacturer, no waiting to fit into their manufacturing schedule and you will be able to prioritise the job as you see appropriate.
3.
Capability to create customized items
There has been significant growth in the demand for customized items; operating your production process allows you to provide this to your clients.

4.
You are aware of how long it takes to produce anything.
If you manufacture the goods with any reputable Clothing manufacturers company, you will fully grasp the process, including the time necessary, and hence how and when you can fulfil orders.
5.
You are not footing the bill for someone else's overhead.
You may be completely in charge of your own (and only your manufacturer) expenses.
6.
All you need to do is manufacture what you sell.
Having your direct communication with manufacturers allows you to build to order, avoiding the danger of retaining dead stock and saving money on storage.
7.
You can put things to the test rapidly.
Have you ever had a wonderful idea for a new product or improvement? You may sample, develop, and sell your product ahead of the competition if you dive into manufacturing under your eye.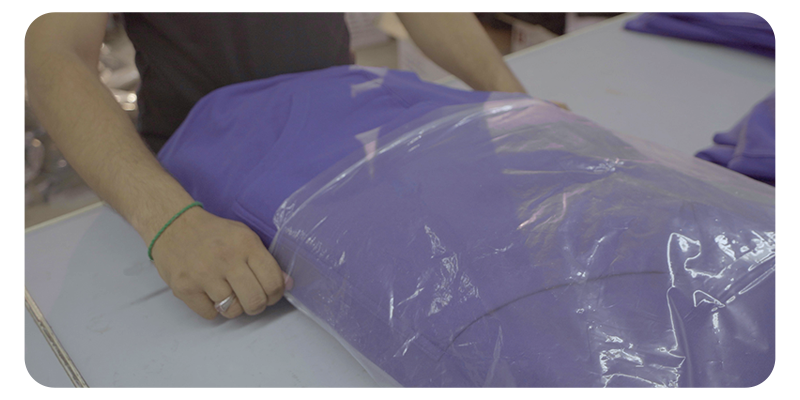 Who Are the Best Clothing Manufacturers in Pakistan
Rainbow Textile: This Clothing manufacturer's company establishes the premier clothing brand that manufactures international standard quality products and regularly exports on-time delivery to customers. This company never cut the edges of its lasting quality.
Garment Resource: This Apparel Clothing Company has developed from a unit with only 5 stitching machines to one that produces 35,000 pieces per month with a staff of 100, demonstrating its dedication to quality manufacturing.
Smart Sourcing, Inc.: A a full-service consulting organization that assists businesses with worldwide clothing goods' manufacturing and development. The company provides major players of textile sectors with the benefits of offshore business lines while mitigating the risk and fashion exposure.
Olé Group: Inspected, supervised, and certified custom-made manufacturing services that enrich Pakistan's top start-ups, wholesalers, retailers, private labels, and license-holders in textile sectors for countless years.
How Do You Approach a Clothing Manufacturer in Pakistan
Make an appealing introduction for your business to present a reputable company out of various Garments Manufacturers in Pakistan.
Define the services you want from manufactures for your business. Make your intentions clear and concise.
Search our top-rated P

akistan clothing manufacturers

such as "Rainbow Textile" on Google, Social Media and most importantly, word-of-mouth referrals whether online or offline.
Once picked your Clothing Manufacturers Company, visit the site and request a quote.
Next, adhere to your budget.
Have meetings more than once with your manufacturer and clarify the process.
Discuss production slots along with lead-time to ensure your deliverables or expected deadline.
Make a timeline for each delivery, discuss with your partners and stick to it.
Provide your partners with everything you have in terms of information and support.
At this stage, do not bother yourself by holding samples hostage. Do not plane photoshoots with samples.
Get some warranty.
Discuss and uncover the hidden cost, if any.
Pay your manufacture on time.
Happy business prosper in the years to come!